~ Home Again ~
March 3, 2001 through ??

Atlanta, Georgia, USA
Homecoming party
March 10, 2001
(ccl) Our friends Sha Ficarrotta and Andre' Golubic hosted a "Welcome Home" party for us at their house about a week after we got back from Atlanta. The party was a combined celebration of our homecoming, and mine and Sha's birthdays. The house was packed to the rafters with people, most of whom I knew but many I didn't. Our good friends, Woody and the Skidmarks, entertained with their trademark brand of edgy blues tunes. Everyone was required to wear their favorite wig, and it was a night to remember, or possibly one to forget...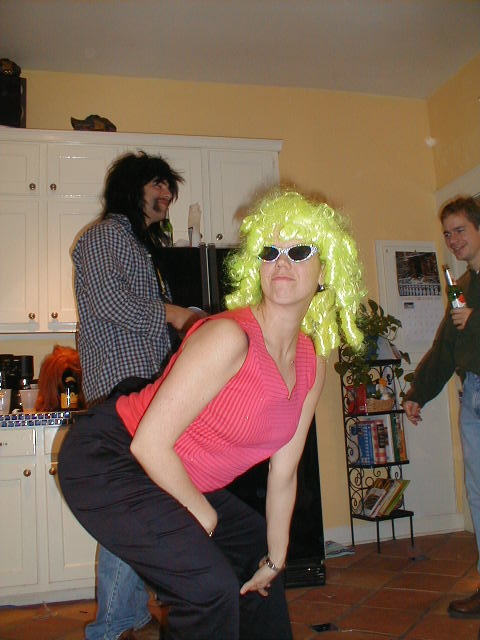 Callie Waters, a consummate LST fan, gets down to the funky beat.
Celebrating with Christine Woodhouse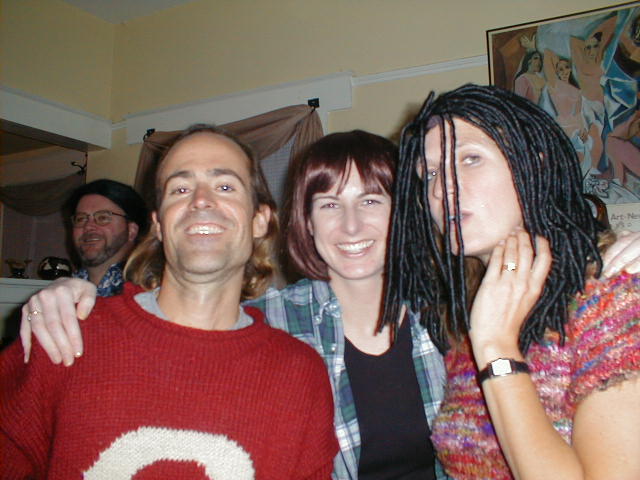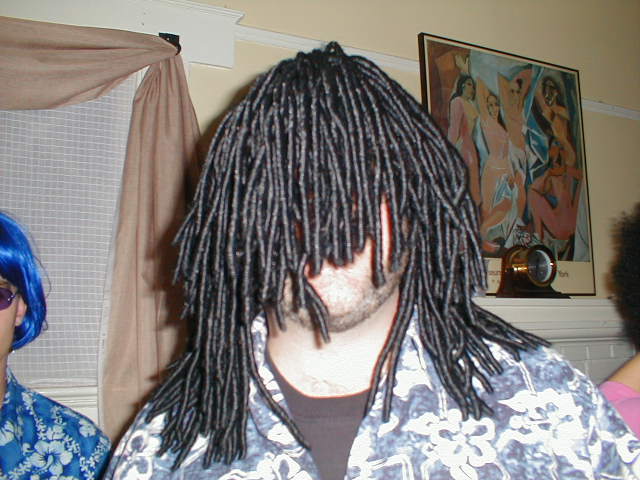 We're not sure, but we think this is Tom Moore.
Unfortunately, Cristin Zegers is still dealing with the same unsightly facial hair problem she had when we left.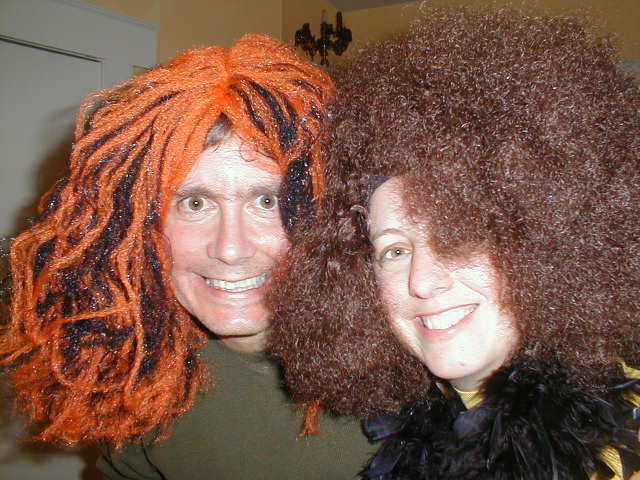 Newlyweds Mike and Winnie Dalsey were initially attracted to each other's hair, then love blossomed.
Vic Misiewicz wails on the harmonica.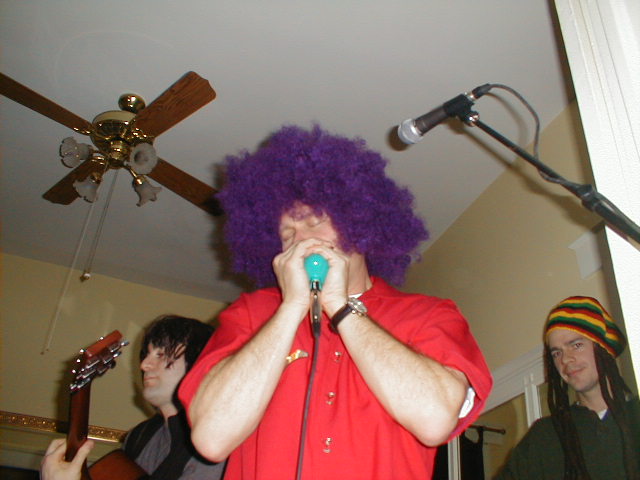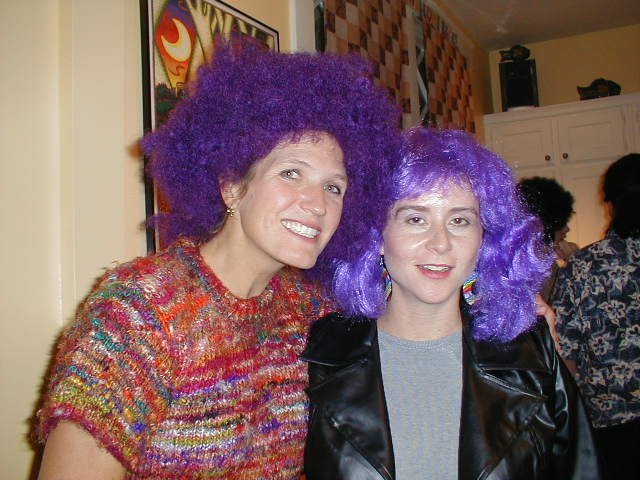 Christie and Elaine McFadden prove that purple-heads have more fun.